Let us Build Your
Responsive
Web Design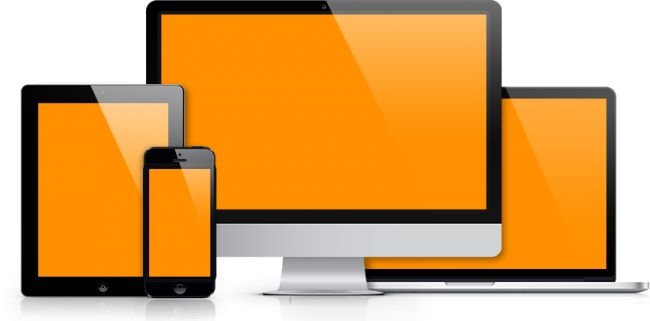 WE CREATE THE TEMPLATE, WE DEVELOP AND IMPLEMENT THE VISION OF YOUR WEBSITE.
StigmaHost is a web development company and provides all the related services.
We build blogs from scratch or we manage existing platforms by installing new features.
With experienced professionals who always work by your side you, we deliver the results you desire and assure we will develop a state-of-the-art website. The creation of a website page will provide you with the results you want and will transmit your message to the general public.
StigmaHost is synonymous to website, as it revolves around everything that has to do with a website! We have a true passion for website designing and for providing unrivaled results to our clients.
This is the power that leads us to always exceed your expectations and produce the best possible results for you on every occasion. Our graphic design team will work with you to create a site that aligns with your business and commercial objectives. Our developers implement those plans, while also applying the best techniques to achieve website optimization and SEO fields with multiple feedback (feedback loops) which are integrated into each project.

What's our goal? The entire planet!! As long as we have customers from every part of the world we will continue working internationally. When working with StigmaHost it simply means that you are working with expert professionals, each hand-picked based on their experience and skills on design, development and web hosting. Our Customer Service is always at your disposal 24 hours a day, 7 days a week, and 365 days a year.
We never rest, and we never give up. We are true professionals with new ideas who always listen to our clients' needs and ensure that every client is completely satisfied with our work at an affordable and reasonable price. In addition, we provide maintenance and support services to ensure that your website works smoothly in the long run.
GET YOUR WEBSITE TODAY
Initially, we discuss with your plan with you so as to gain insight and understand your goals, your business needs and your basic requirements. Then, our analysts will work with you to estimate the required budget and time, as well, to offer their guidance when it comes to choosing the right technology combination for your project. StigmaHost will manage and prioritize your complicated design needs and will provide smart solutions that can improve the performance of the website dramatically.
WHY CUSTOMERS uS
I made the best choice to came to Stigmahost and im say so even that i am quite curious and difficult as a person. We get compliments from people for the design of the site. Orders have risen too!
- Sofi Kotsikou -
Communication with the Stigmahost was excellent  and they make our site even better than we had thought, while respecting the times and deadlines.
- Petros Oikonomou -
From the very start the quality of service we've received from stigmahost is second to none. The speed and quality of the work is outstanding and as a small business having the option to upscale with minimal risk has put us in a great position to take on more business.
- Aurora Leslie -
"Working with Stigmahost has not been a straightforward trade of administrations but rather has made an interpretation of itself into a sensational association. With such a great educated and learned group one can expect nothing less than outstanding results.I felt that Stigmahost embodied my vision and helped optimize it and improved it, in the most ideal way. I suggest them with no hesitation."
- Richard Stoltzman -
I owe a big THANK YOU for of what the entire team daily does for my company, and certainly the first company that comes to mind when i hear the phrase "Do you know anyone to create my web site?"
- Omar Samad -